What We Believe
Our Mission Statement is "Making Passionate Followers of Jesus Christ"
We live out our statement by: Loving God, Loving one another, and showing that love to the world.
The Guiding Beliefs at First Christian Church are: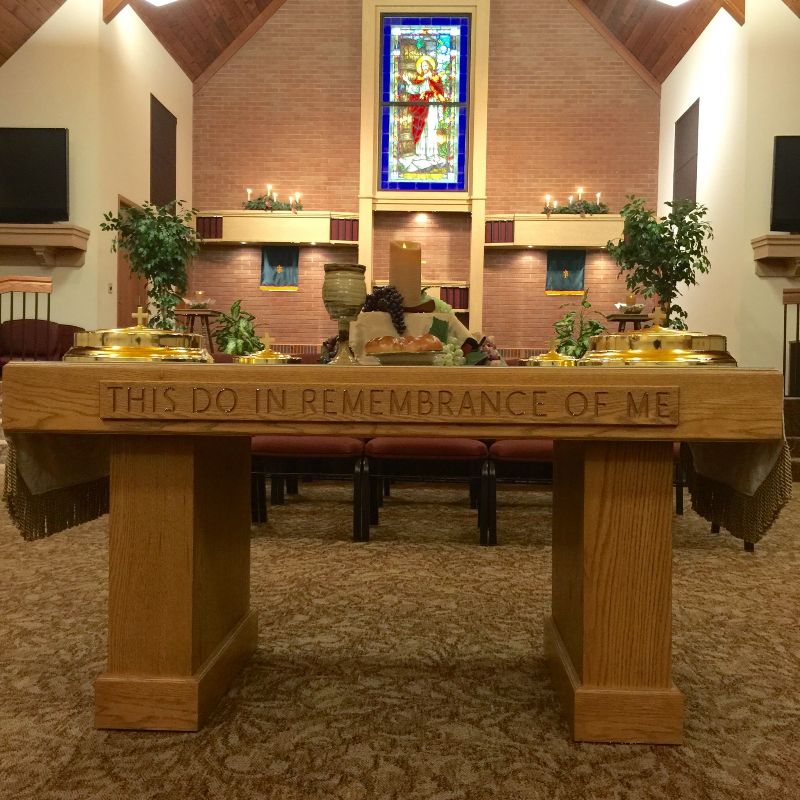 We believe a personal relationship with God through Jesus Christ, the Son of God is essential in our lives.
We rely on the Bible as our guide.
We strive to fulfill the five purposes God has for the church: Worship, Discipleship, Witness, Community, and Service.
We baptism by immersion but accept Christians into our membership who have
been baptized by other modes.
When we celebrate the Lord's Supper, all believers are welcome.
We welcome all people into our Christian fellowship.