Vacation Bible School - Aug 6 - 8
July 3, 2014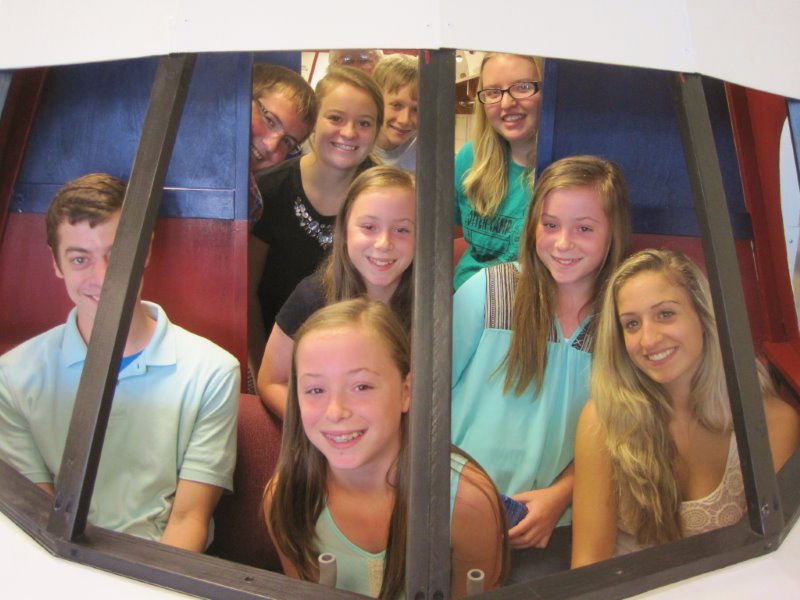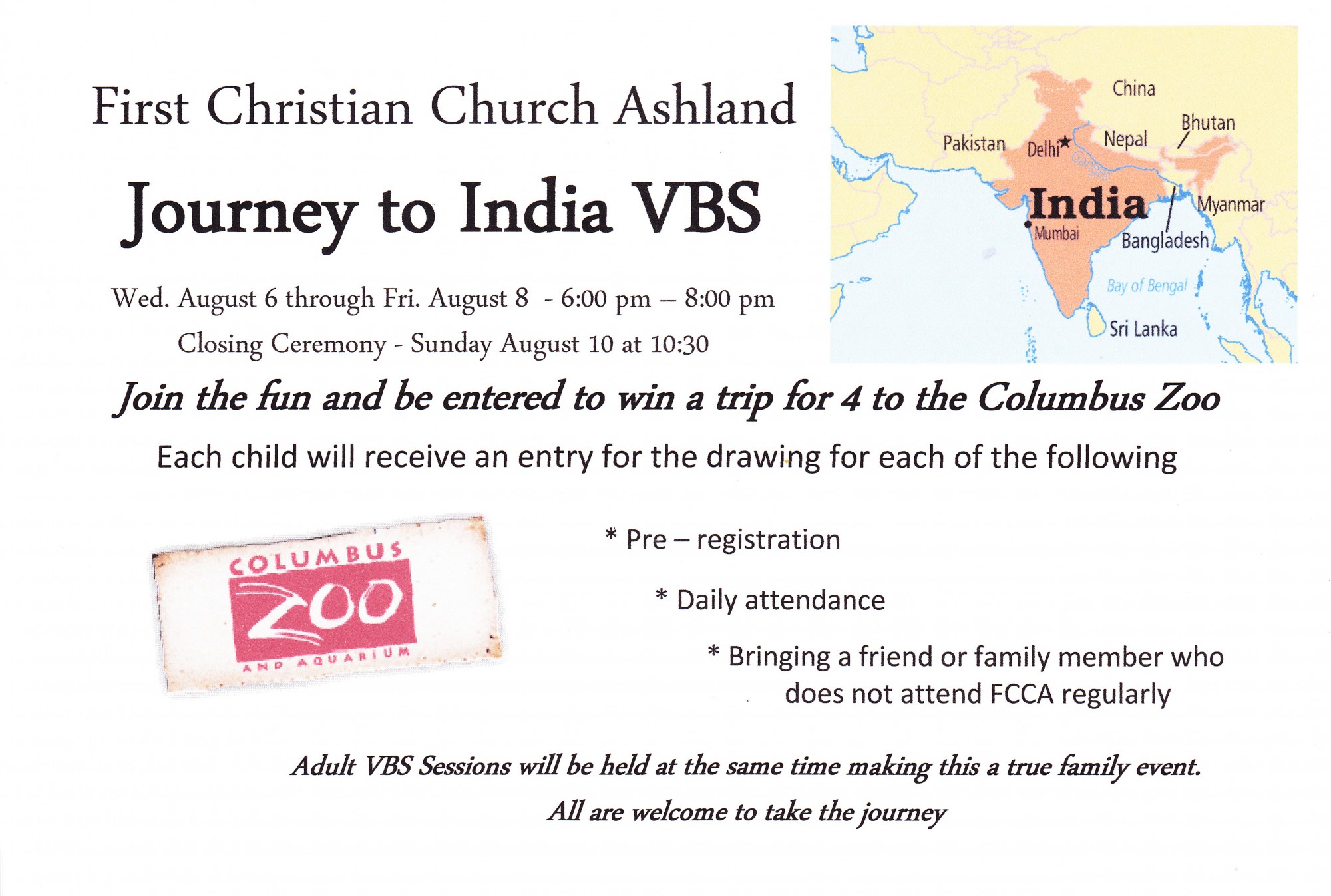 VBS - Kids to Kids Journey to India, held August 6 - 8th, 6pm to 8pm, is an educational experience to teach children of all ages about mission work in India. Everyone will receive a "passport" and groups will be transported in our mock airplane to be "India." We will immerse ourselves in Indian culture, traditions, games, crafts, stories, and food. We will have opportunities to reflect on Biblical passages and share experiences with a "family" of children and adults.
Join the fun and be entered to win a trip for 4 to the Columbus Zoo. Each child will receive an entry for preregistering, daily attendance, bringing a friend or family member who does not attend our church regularly.
Adult VBS sessions will be held at the same time. All are welcome to make the journey.
There will be a VBS celebration on Sunday August 10th at our outdoor worship service and we will have a picnic lunch afterwards.
Call the church office 419-289-7439, for more information or if you would like to volunteer to help or provide snacks. Sign-up sheets and registration forms will be available in the gathering room.
Registration can be dropped off at the church office.
« Back to Blog